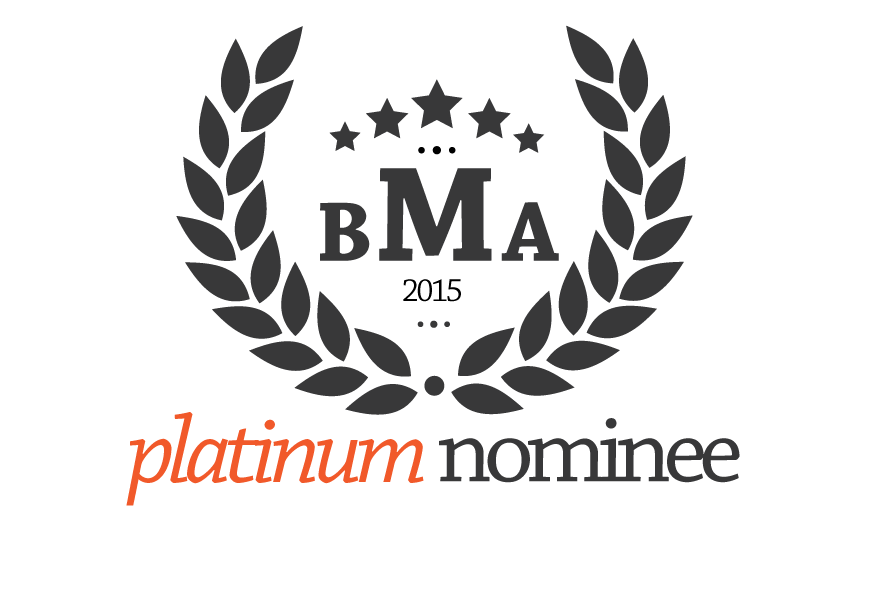 Every year, the Best Mobile App Awards showcases the latest and greatest mobile apps in the market. RefME is up for two categories: Best Mobile App Design and Overall Best App of 2015.
RefME is very much a cross-platform tool, but our mobile-first design has already secured our app some prestigious awards, such as being named Best British Mobile Startup at MWC in March, only a few months after launch.
The Best Design winner will be chosen next week, and the Overall Best App of 2015 will be unveiled next year. Between now and December the judges will be looking for the best of the best in terms of intuitive, creative and unique user interface, focusing on optimum user experience and interaction.
If you like RefME and found that it made your life as a student easier, please take one moment to visit our page and click on the "Recommend this App" button. Judging panels are made up of experienced designers and developers, and from submissions across all mobile platforms they will be choosing the most innovative, productive and functional apps of 2015.
Fingers crossed and we'll keep you posted!
Bibliography – Generated by RefME
'Mobile Is Everything' (Mobile World Congress) <http://www.mobileworldcongress.com/> [accessed 9 September 2015]
'RefME Mobile App | Best Mobile App Design' <https://bestmobileappawards.com/app-submission/refme?utm_source=auto_email&utm_medium=email&utm_campaign=appapproval_email> [accessed 9 September 2015]
'RefME Mobile App | Overall Best App of 2015' <https://bestmobileappawards.com/app-submission/refme-2> [accessed 9 September 2015]
Shead, Sam, 'RefMe Wins Best British Mobile Startup at MWC with Free Referencing App' (Techworld, 2015) <http://www.techworld.com/news/startups/refme-wins-best-british-mobile-startup-at-mwc-with-free-referencing-app-3600154/> [accessed 9 September 2015]
Citations, Quotes & Annotations
'Mobile Is Everything' (Mobile World Congress)
"Mobile World Congress (MWC) is the world's largest annual gathering for the mobile industry, organised by the GSMA, and held in the Mobile World Capital:
'RefME Mobile App | Best Mobile App Design'
"RefME continues to push for optimum mobile functionality. Most recently RefME added Safari extension feature, a "Cite" button that lets users clip information from the web straight into your bibliography on iPhone and iPad."
'RefME Mobile App | Overall Best App of 2015'
"RefME combines the user friendly and intuitive features such as highly accurate scanning and search with the ability to export the citations on any of the 7,000 referencing styles. Additionally it is compatible with other tools such as Evernote, etc. This makes ours the only "scalable" solution in the market. Other alternatives are either aimed at researchers (PhD level and above) and have a steep learning curve, or are meant for grade school students but lack the ability to offer them additional functionality as they progress to university and beyond."
Shead, Sam, 'RefMe Wins Best British Mobile Startup at MWC with Free Referencing App' (Techworld, 2015)
"MWC [Barcelona] RefMe, an edtech company based in London, has been voted as Britain's best mobile startup by KPMG and UK Trade & Investment (UKTI)."